I have had a nice relaxing Saturday. Lauren and I have been at SPURS 3 out of the last 4 weekends. SPURS weekends are long, hard, horse filled and fun! I did a little cleaning this morning, but then I got my craft on!
WARNING: This is not an exact science and I am not a seamstress. I didn't use a pattern nor straight pins. I didn't really measure either. I just guess and sew. I know, I'm a rebel!
I absolutely LOVE totes. I like both finding them and making them. I am always on the look out for new, and oh so useful, bags.
(A Whyt's Whimsy original)
(Cute bag from a drill team "Mixed Bag" fundraiser)
(My fave bag from "Thirty-One")
I have been collecting pictures on
Pinterest
of bag ideas. The last time I was at the barn, I picked up a few 50# feed bags. So today, I finally did something with the sacks!
First cut off the bottom of the bag, keeping in mind what you want as the focus of the tote. I used a straight edge to mark my cut line. (Well, actually the teenager got to clean the bags with warm soapy water in the bath tub, first)
Turn the bag inside out and then flatten it out. Again, being mindful the main design.
I used a heavy duty needle on my machine and I sewed a straight hem and the down about a 1/4 inch a zigzag for reinforcement. I then re-flattened the bag so I could get the triangles which are needed to square off the bottom of the tote. I stitched a straight line about 4 inches down from the top to make the triangle.
Then cut of the top, leaving a couple of inches for the hem. The double roll the top, so you don't have a raw edge after you hem.
Using the left overs, cut 2 strips which will be your handles. Fold the edges toward the middle of the wrong side and the fold in half. Sew down the edge.
I called in the teenager to model while I figured out how long to make the handles. To make strong handles, I sewed them to the bag using a rectangle with a X in the middle.
Flipped the tote, right side out, flattened out my seems and "Voici"!
What a fun way to upcycle! In about 30 minutes a cute new bag!
School will be out in about 4 weeks and I am SO ready. Although I love what I do and the people I work with, I have had an EXTREMLY busy year. Have a great week!
Linking to: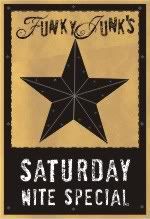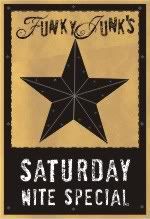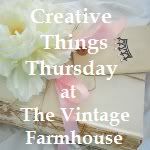 Check out the Blog Hop hosted by The DIY Club: