I dug though the hardware in the garage and used large washers and screws to attach the table top.
Not bad, huh?
I borrowed an overhead projector from my friend. The old overheads can be found all over Craigslist and through school district auctions for pennies on the dollar.
I printed the clock and "Vins" clipart on overhead transparencies.
Thank you, Graphics Fairy!
I lined up the table a adjusted the size. I then used black craft paint and followed the lines.
From the Vin sign, I used just the grape cluster.
I will finish the table with Johnson Wax.
I will grab a good read and steep a cup of tea.
and Enjoy!
Have a great weekend!
Love, Whyt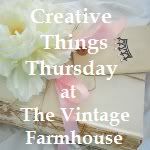 http://www.jenniferrizzo.com/